Women's Equality Day is celebrated in the United States on August 26 to commemorate the 1920 adoption of the Nineteenth Amendment to the United States Constitution, which prohibits the states and the federal government from denying the right to vote to citizens of the U.S. on the basis of sex.
It is no secret that the victory of Women's Equality Day paved the way for women in America to enjoy the freedom of success beyond the home and break out of confining stereotypes, roles in society, and careers. This cultural step forward diversified the workforce and inspired many to thrive in new careers that were normally unavailable to them, especially in corporate-level positions. To cross from disparity to opportunity, one must be equipped with the tools, knowledge, and access to succeed.
Kitchen Cabinet Distributors (KCD) prides itself in fostering a diverse environment with well-qualified professionals excelling in their careers, throughout each level of every department.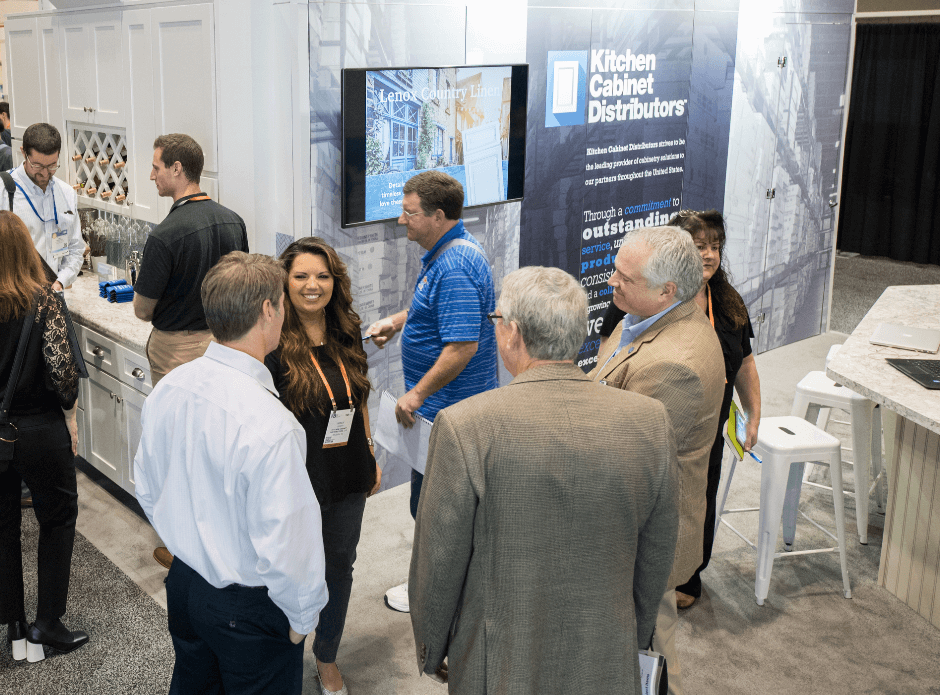 Mindy Justice, KCD's Director of Customer Care and Continuous Improvement, stated that "KCD is truly an equal opportunity employer regardless of gender, race, beliefs. You can walk our warehouse, which is typically only men, and see women moving cabinets. Our Customer Care team is made up of both men and women who, regardless of background, have one goal of providing excellent customer service. The entire leadership team is a mix of men and women who are all ambitious and driven and strive to provide every employee with the power to succeed. KCD has strategically hired successful and well-rounded leaders, like Megan Mazur, VP of Sales & Marketing, to mentor and pave the way for future female leadership and talent. Our Operations Team has also brought onboard many talented females in our warehouse who equally perform or, in some cases outperform, their male peers."
This empowered culture is also evident amongst Kitchen Cabinet Distributors' expansive dealer base. Platinum-level dealer Chix Cabinets Direct's CEO Jillian Pinney described how the RTA industry provided a pathway to professional independence.
"First and foremost, I am so thankful for the women in history who have paved the way for women's rights. Without these strong women, we very well could be farther behind in society than we are today. It is hard to believe that at one time women could not vote and did not have equal rights. Thankfully I have not had to endure those struggles but realize that there are still struggles in this modern day. The celebration of Women's Equality Day reminds me of my mom, and the strength her work ethic taught me to master.
I remember getting into construction as a designer and estimator. I was a young beautiful woman in a man's industry and can recall losing several projects because I wasn't taken seriously. It then became my mission to read every construction book I could find and learn more than my male competitors so that I could have the upper hand when competing. It was a fabulous journey of proving myself and learning how to sell. I absolutely loved it and was ready for the challenge. I quickly became the top producer (as well as the first female construction estimator at the company I worked for and in the area) selling around $250,000 a month!
'Women's Equality to me means treating me as an equal based on merits and not gender.'

Jillian Pinney, Chix Cabinets CEO
After I started Chix Construction, Inc. I was on fire!!!! It was the first company I ever started and thrived, but not without struggles. Working in a man's field still had its challenges. I truly believe everyone is good at something. No matter the industry, tapping into that and making a career of it IS happiness in the workplace. If you don't like something, change it! You have the power to change your destiny and be happy!"
Jillian's story is a precise example of the importance of Women's Equality Day. Her fire and drive inspire us all to build a legacy that can not be erased.∎