Finishing Details
Make your space clean and functional with these additions that will keep your cabinets as organized as they are beautiful.
Molding – Kitchen Cabinet Distributors offers a variety of moldings that can be used alone or combined with additional moulding pieces to create an entirely new look.
Light Rails – If you're installing under cabinet lighting, light rail is a must to give the underside of your cabinets a finished look.
Filler – Adding this to your job gives a decorative touch while also helping to finish tough-to-design spaces.
Valances – Ideal for creating the perfect space for display or adding a decorative element over the sink, this turns cabinets into pieces of furniture.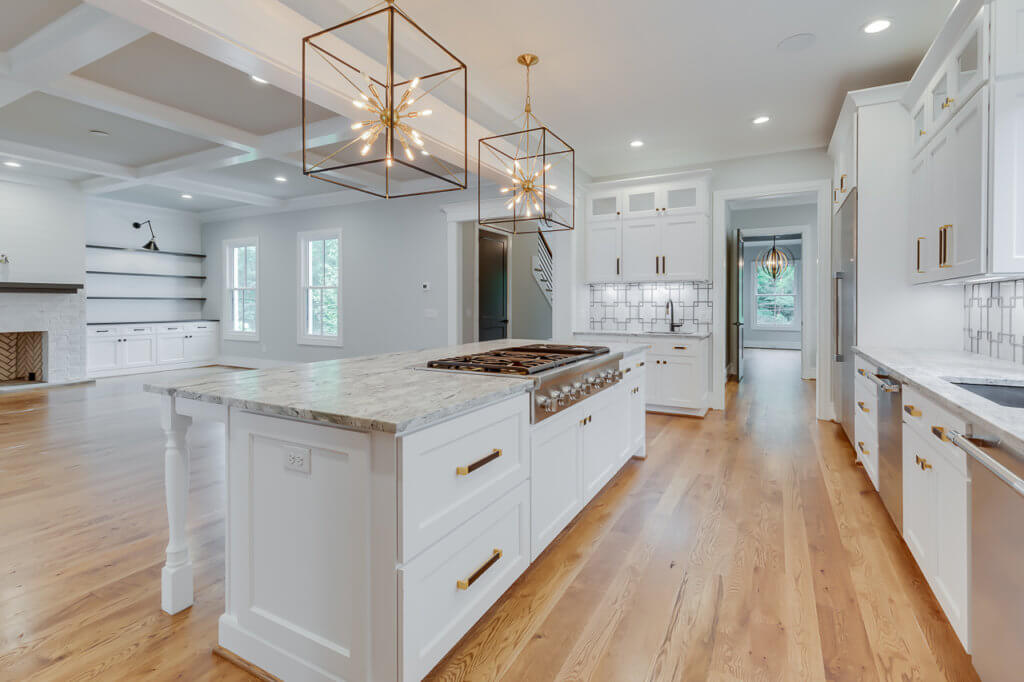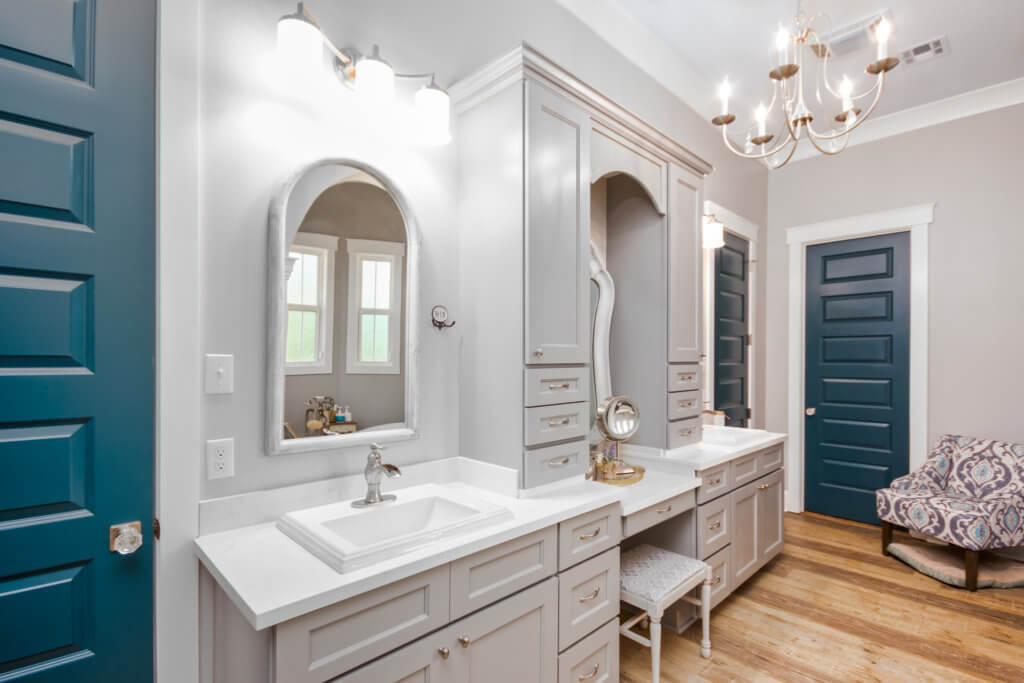 Decorative Touches
Turn your cabinets into unique designs using Kitchen Cabinet Distributor's decorative elements. These are sure to create a show stopping look in your space.
Corbels – Whether you're adding a decorative element to support a countertop or building a custom hood, corbels are intricately designed to add a beautiful architectural element.
Bun Feet – Looking to take your vanity to the next level? Consider placing bun feet on the vanity to give it the appearance of furniture, without the price.
Columns & Spindles – Flank your cabinets with columns and spindles to add a decorator's touch to your design.
Get Organized
Make your space functional and organized with these additions that will keep your cabinets as organized as they are beautiful.
Floating Shelves – Create the clutter free look giving you the perfect balance of spontaneity and class.
Rollout Trays – Maximize even the hardest to reach spaces in your kitchen by adding a rollout tray.
Lazy Susan – Optimize the corner space in your kitchen by adding a Lazy Susan kit that lets you keep your items organized at the swipe of your hand.
Trash Can Insert – Hide an unsightly trash can by adding an insert that allows you to store your trash out of eyesight.
Spice Rack Organizers – Available in a drawer insert or an over the door option, your spices will remain in perfect order.
Cutlery Drawer – With this option, your silverware will stay organized without the look of a bulky plastic insert.
Stemware and Wine Racks – Ideal for entertaining spaces, the wine rack and stemwear organizer add a decorative and functional element.